About Us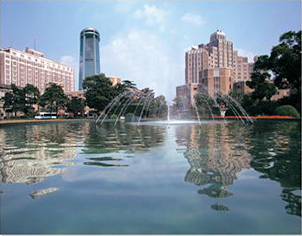 Corporate Profile
Jin Jiang International (Holdings) Co., Ltd. ("Jin Jiang International") is one of the leading travel and hospitality conglomerates in China . It has 2 billion yuan of registered capital and approximately 50,000 staff.
Jin Jiang International has three core businesses: hotel management and investment, tourist services and transport and logistics. It holds directly/indirectly four listed corporations: "Jin Jiang Capital" (2006 HK), "Jin Jiang Hotel" (A share 600754, B share 900934), "Jin Jiang Online" (A share 600650, B share 900914) and "Jin Jiang Travel" (B share900929).
Jin Jiang International has extensive business and equity partnership with prestigious hotel groups such as Marriott, Hilton, InterContinental, Fairmont Raffels, Accor as well as over two dozens of globally renowned corporations such as Japanese Mitsui, JTB, US Yellow Roadway, UK HRG, Swiss Les Roches Hotel Management College.
"Jin Jiang" is a famous brand in China at value of 17.2 billion yuan.